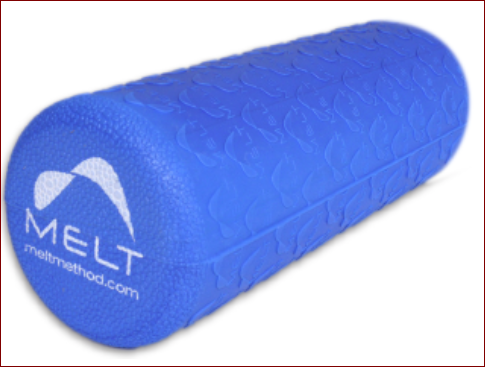 MELT Performance Roller
CHF 45.00
Produktbeschreibung
Der 41 Zentimeter lange MELT Performance Roller wurde für die Techniken von MELT Performance entwickelt, eine bahnbrechende Methode zur Faszienbehandlung, die Ihre sportlichen Leistungen steigert und das Verletzungsrisiko reduziert.

Product Description
The 16″ MELT Performance Roller is the only soft roller that's the perfect size for your gym bag or travel.
It is ideal for MELT Performance, a revolutionary self-care method that boosts your competitive edge and reduces the risk of injury. Significantly softer than traditional rollers, MELT rollers create a compression that is ideal for rehydrating connective tissue, the flexible support structure of your body, so you can make immediate changes and create remarkable lasting results.
16 inches length

5 inches diameter

Compact size is perfect for travel and fits in your gym bag

Texturized for ideal grip and precision

Unique cross-linked memory foam construction

Backed by a one-year warranty

Weight tested to support up to 450 pounds

Simple to clean

Latex free